মন্তুদের গ্রামে সারাদিন রোগী দেখে বিকাল বেলা চলে যাওয়ার আগে ডাক্তার আপা বললেন, " সকল ধরনের এনিমিয়ার সম্পর্কে তো জেনে নিলে মন্তু মিয়া। এখন সবশেষে এনিমিয়ার প্রতিরোধ ও চিকিৎসার জন্য যেসব pharmacological উপায় আছে সেগুলো তোমাকে বলে দেই।"
মন্তু: জ্বে আপা, আপনি তো টুনিকে কি কি জানি ওষুধ দিছিলেন। ওইগুলা তো আমি কিছুই বুঝবার পারি নাই।
ডাক্তার আপা: তাহলে শোনো, RBC এর production আর maturation বাড়ানোর জন্য আমরা যে সকল ঔষধ দিয়ে থাকি তাদেরকে বলা হয় Hematinics। যেমন, Iron, Vitamin B12, folic acid ইত্যাদি।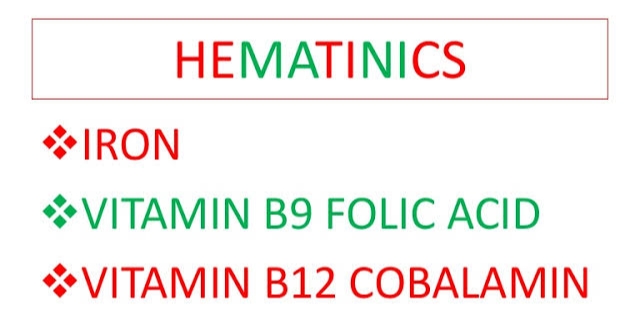 মন্তু: টুনিরে তো আয়রন ট্যাবলেট খাইতে দিছিলেন আপা।
ডাক্তার আপা: Iron orally দেয়া যায়। যেমন:
🔸Ferrous sulphate
🔸Ferrous fumerate
🔸Ferrous gluconate
আবার Intravenously ও দেয়া যায়। যেমন,
🔸Iron Sucrose
🔸Iron dextran
🔸Ferric carboxymaltose
এর মধ্যে Iron dextran কে আবার Intramuscularly ও দেয়া যায়।
মন্তু: টুনিরে তো মুখে খাইতে দিলেন আপা। তাইলে বাকিগুলা কাদের দেয়া হয়?
ডাক্তার আপা: IV/ IM কিছু বিশেষ ক্ষেত্রে দেয়া হয় যেমন,
🔸Intolerance to oral iron
🔸When anemia is not corrected by oral iron therapy
🔸Post-gastrectomy state
🔸Malabsorption syndrome
🔸Excessive chronic blood loss
🔸Inflammatory Bowel Disease
মন্তু: আপা জানেন, টুনির না ওষুধ খাইয়া কিছু দিন বমি বমি লাগতো, পেট মোচড়াইতো।
ডাক্তার আপা: এগুলো adverse effect মন্তু। সবগুলো বলি, তাহলেই বুঝবে।
In case of Oral therapy,
🔸Nausea
🔸Epigastric discomfort
🔸Abdominal cramp
🔸Constipation
🔸Diarrhoea
🔸Black stool
In case of IM,
🔸Pain &
🔸Tissue staining at injection site
In case of IV,
🔸Headache
🔸Light-headedness
🔸Fever
🔸Arthralgia
🔸Back pain
🔸Flushing
🔸Urticaria
🔸Anaphylaxis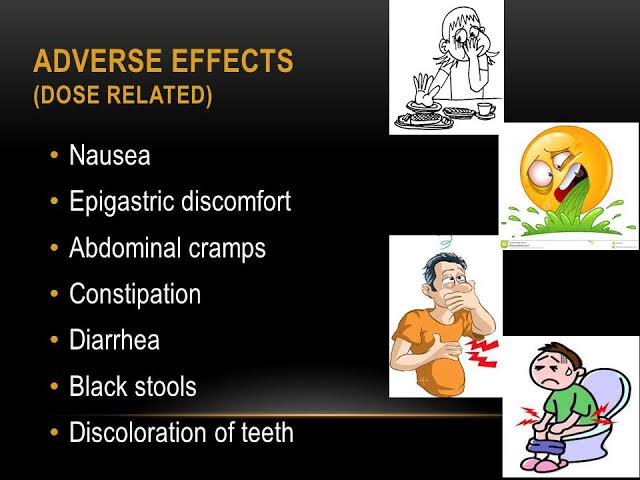 মন্তু: আপা, আপনি যে কইছিলেন ঔষধগুলো বাচ্চাদের থাইকা দূরে রাখতে। হেইডা ক্যান?
ডাক্তার আপা: বাচ্চারা যদি ভুলে অনেকগুলো tablet খেয়ে ফেলে, তাহলে Iron toxicity হয়ে যাবে। এতে বাচ্চার Necrotizing gastroenteritis ও bloody diarrhoea হয়ে shock থেকে coma, death পর্যন্ত হতে পারে।
মন্তু: হায় হায় আপা, ভুল কইরা খাইয়া ফালাইলে কি আর বাঁচানো যাইবো না?
ডাক্তার আপা: খুব দ্রুত হাসপাতালে নেয়া গেলে, Whole bowel irrigation দিয়ে সাথে Iron chelation agent যেমন, desferrioxamine, deferasirox, deferiprone দেয়া হয়।
মন্তু: আর শুরুতে যে Vitamin B12, folic acid এর কথা কইলেন, ওইগুলা কখন দেয়?
ডাক্তার আপা: Vitamin B12 দেয়া হয়:
🔸Megaloblastic anemia due to Vit B12 deficiency
🔸Gastrectomy
🔸Subacute combined degeneration of spinal cord
🔸Tobacco amblyopia
আর folic acid দেয়া হয়:
🔸Megaloblastic anemia due to folic acid deficiency
🔸Pregnancy
🔸Lactation
🔸Malabsorption syndrome
🔸Hemolytic anemia
🔸Liver disease
মন্তু: অনেক ধন্যবাদ আপা। আপনার কারণে এই এনিমিয়া সম্পর্কে সবকিছু এত সহজে বুঝবার পারলাম আমি।
ডাক্তার আপা: তোমাকেও অনেক ধন্যবাদ মন্তু তোমার এই জানার ইচ্ছা এবং আগ্রহের কারণেই তুমি সব কিছু শিখতে পারলে।
(শেষ)
Reference:
🔵 Katzung B.G., Basic & Clinical Pharmacology, Fourteenth edition, McGraw Hill Education, 2018.
🔵 Whalen K. et al, Lippincott Illustrated Reviews: Pharmacology, South Asian Edition, Wolters Kluwer, 2019.
Written by-
Abhishek Karmaker Joy, SSMC, 2016-17
Jinat Afroj Kiron, PMC, 2016-17