এই Vasculitis টা একটা wide range topic। চলুন আমরা ধীরে ধীরে cover করার চেষ্টা করব।
মূলত Vasculitis বলতে আমরা বুঝি,
Inflammation of the blood vessel wall and associated damage to skin, brain, heart, lungs and gastrointestinal tract.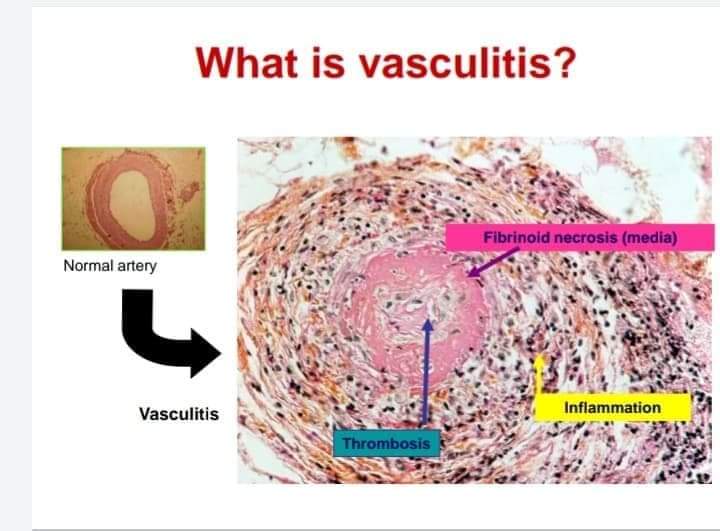 এই Vasculitis কে আবার Type of Vessel Affected এর উপর ভিত্তি করে তিনভাগে ভাগ করা যায়ঃ
1)Large vessel vasculitis
a. Takayasu arteritis (Pulselessness disease)
b. Giant cell arteritis (Temporal arteritis)
2) Medium vessel vasculitis
a. Polyarteritis nodosa
b. Kawasaki disease
c. Buerger disease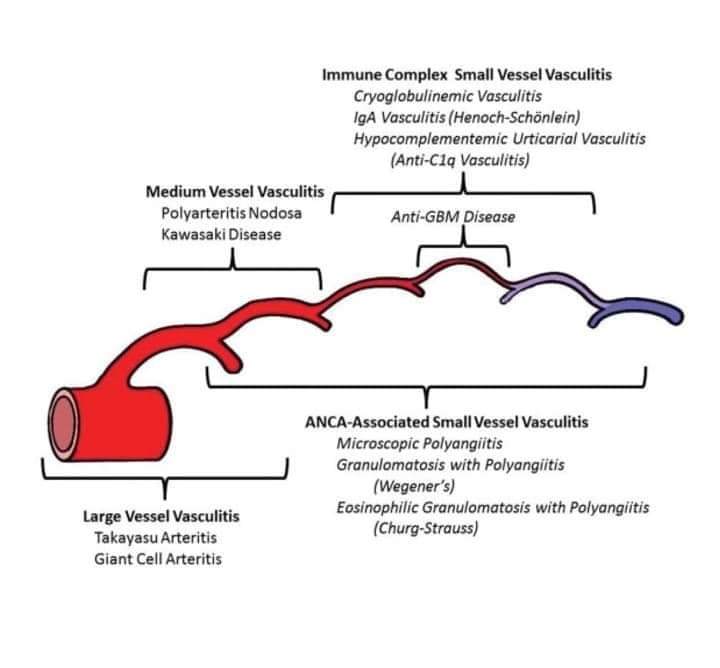 3) Small vessel vasculitis
ANCA (Anti- neutrophilic Cytoplasmic Autoantibodies) Mediated Vasculitis: Churg Strauss Syndrome, Wegner granulomatosis
Immune Mediated Vasculitis: Henoch- Schonlein purpura (HSP) Cryoglobulonaemic Vasculitis.
Other causes of Vasculitis:
Drug induced
Goodpasture syndrome
Collagen vascular disease
Inflammatory Bowel Disease (IBD)
Clinical feature:
Systemic feature: Fever, weight loss, arthralgia etc.
Neurological: Mononeuritis multiplex, peripheral neuropathy
Cardiac and respiratory: Chest pain, Haemoptysis, Shortness of breath
Gastrointestinal: Abdominal pain
Skin: Rash, purpura, ulceration, nail fold infarct etc.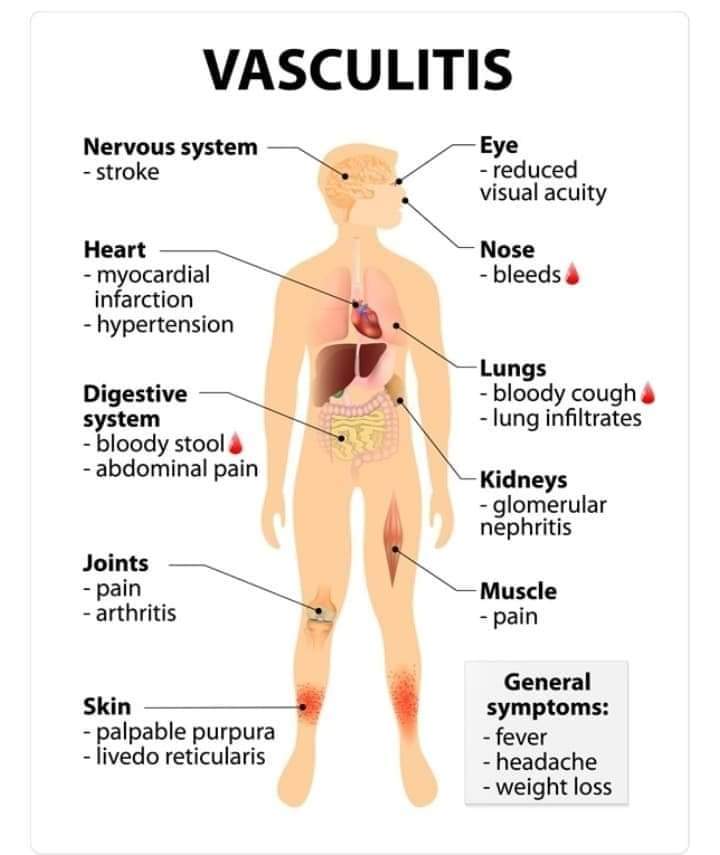 Investigation:
CBC (Complete Blood Count), ESR (Erythrocyte Sedimentation Rate) and CRP (C-reactive Protein)
Autoantibody screening (Anti ds DNA, Antinuclear Antibody etc)
ANCA (Anti-Neutrophilic Cytoplasmic Autoantibodies; p ANCA, c ANCA)
Angiogram
Biopsy
MD. Mehedi Hasan
Final year student
Kyamch, Sirajgonj
প্ল্যাটফর্ম একাডেমিক/ ফারিহা হক ঐশী